Personal & Professional Branding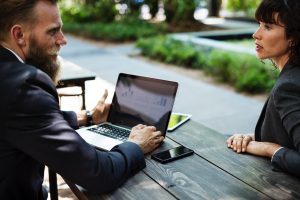 We also believe in helping individuals market themselves as the rockstars they are, so we offer a variety of services intended to showcase your awesomeness. Regardless of whether you're looking for a new opportunity, making a career transition, seeking your first job, or working to make a name for yourself as a Subject Matter Expert (SME), artist, musician, writer, photographer, makeup artist, hair stylist, handyperson—or anything else!—we would love to get to know you and create a custom plan to market the best you.
Personal & Professional Branding Services
Resume Writing & Design
Cover Letter Templates
Portfolio Sites
LinkedIn Profile Writing
Social Media and Web Presence Audits and Strategy
Professional Communication Skills Training
How Can We Help Your Business Grow?
Let's Get Started!
SUBSCRIBE TO OUR NEWSLETTER